Mudkip was preparing his great offense. He would show the arrogant Goomy that  prde will bring you ruin. Mudkip created a great army: The internet. Out of it came great power, but also great darkness. The army was relentless: There were cats, dogs and bears. And many Ponies. The warriors who revered the ponies were known as bronies. There was in-fighting however, in the internet, especially with Bronies and non-bronies. Mudkip looked upon the monster that had been created, chaos and terror between each other. There waas no stopping it though. The armies were looking for blood, no matter whom's was spilled.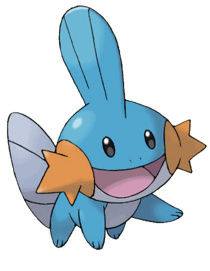 Ad blocker interference detected!
Wikia is a free-to-use site that makes money from advertising. We have a modified experience for viewers using ad blockers

Wikia is not accessible if you've made further modifications. Remove the custom ad blocker rule(s) and the page will load as expected.